25 Fun-filled
Kids Activities

on the Gold Coast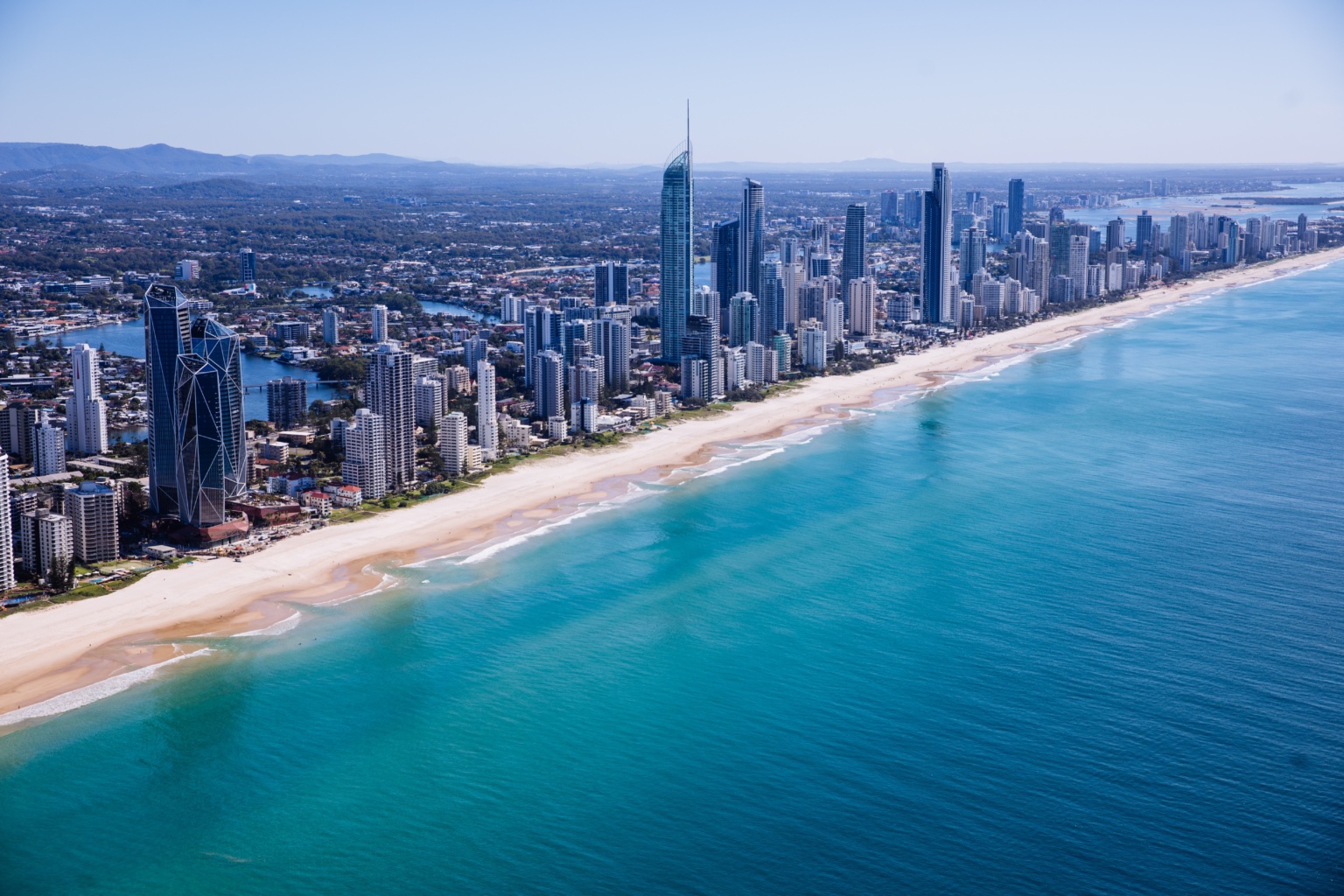 Are you a local looking for some new children's activities on the Gold Coast, or here on holiday trying to plan some outings? We can help!
Apart from the beautiful beaches to explore, playgrounds to climb, and the hinterland to hike in, there are plenty of other entertaining and engaging activities for your little ones on the Gold Coast. At Little Scholars, we understand that finding a variety of fun, safe, and educational experiences is vital for your child's growth and development.
Let us guide you on a journey through some of the Gold Coast's top spots for family fun.
Explore the Wildlife of the Gold Coast
A visit to the Gold Coast is incomplete without exploring its fantastic wildlife offerings. Each of these wildlife spots provides an opportunity for your children to connect with nature and learn about the importance of protecting our environment.
1. David Fleay Wildlife Park
The David Fleay Wildlife Park is a wonderful place for your little ones to meet cuddly koalas, hopping kangaroos, and other unique Queensland animals in their cosy homes.
2. Paradise Country
Visit Paradise Country, an authentic Aussie farm experience where children can feed kangaroos, snuggle with koalas, and see a range of farmyard friends.
3. Tropical Fruit World
Just beyond the Gold Coast in Northern NSW, Tropical Fruit World is a colourful and tasty adventure where children can discover exotic fruits, learn fun facts, and enjoy exciting farm games.
4. Currumbin Wildlife Sanctuary
The Currumbin Wildlife Sanctuary is a magical place where children can see and learn about Australia's unique animals, feed kangaroos, learn how animals are looked after in the Currumbin Wildlife hospital, hold koalas, and watch amazing bird shows.
5. Burleigh Head National Park
This National Park is a great place for little explorers to follow trails, look at colourful birds and butterflies, and learn about the Gold Coast's wonderful nature and indigenous history. Make sure to stop by the Jellurgal Aboriginal Cultural Centre while you're there!
Experience Thrills at Gold Coast's Theme Parks
Fun-filled and bustling with excitement, theme parks offer a range of interactive and entertaining experiences for the whole family that promote learning through play.
6. Warner Bros. Movie World
A dream-come-true for movie-loving children! Warner Bros. Movie World offers thrilling rides, amazing shows, and chances to meet beloved film characters.
7. Sea World
Visit Sea World, an underwater adventure where children can touch dolphins, watch entertaining shows, and enjoy exciting rides.
8. Wet'n'Wild
A splash-tastic destination with water slides of all sizes and a large wave pool. Wet'n'Wild is perfect for keeping cool on hot Gold Coast days.
9. Dreamworld
Dreamworld is an enormous park with exciting rides, friendly animals, and live shows that are sure to amuse the entire family.
Indoor Activities on the Gold Coast
The Gold Coast offers plenty of indoor fun for days when outdoor activities are less appealing. Whether it's a rainy day or you're seeking a break from the sun, these indoor activities allow for a fun-filled time.
10. Timezone
Timezone is a fun-filled zone full of arcade games, easy bowling, and many more indoor delights that your children will love.
11. Surfers Paradise Mini Golf
18 holes of mini-golf that lets your children feel like great explorers as they putt their way through fun-themed courses.
12. Bounce Inc
A world of bounce and fun, Bounce Inc is perfect for little jumping beans with boundless energy.
13. Strike Bowling
Strike Bowling offers glow in the dark bowling that adds a twist of fun to a family-friendly game.
Embark on Gold Coast's Adventurous Activities
For families with a sense of adventure, the Gold Coast does not disappoint. As we guide our children towards bravery and resilience, trying out some of these adventurous activities can be a stepping stone towards their personal growth.
14. Tamborine Rainforest Skywalk
Take the kids to the Tamborine Rainforest Skywalk and enjoy a magical treetop walk where you can see beautiful birds and hear the sounds of the rainforest.
15. Surf Lessons in Surfers Paradise
Fun and safe surf lessons that introduce children to the joy of surfing, under the watchful eye of professional instructors. You can find surf lessons all across the beaches of the Gold Coast, so keep an eye out for one near you!
Discover Unique Activities on the Gold Coast
For a truly unique experience, the Gold Coast offers a few quirky activities. These activities will engage your child's curiosity, encourage them to ask questions, and appreciate the diverse world around them.
16. Aquaduck Safari
An amazing city and river tour on a big, fun duck-shaped vehicle that drives on land and swims in water. Aquaduck Safari is a great way to spend time exploring with children!
17. Glow Worm Tours
Check out the glow worms on an enchanting nighttime tour where your children can see magical glow worms illuminating the dark.
18. Yatala Drive-In Movie Theatre
Spend a night at the Yatala Movie Theatre, where you and your family can watch movies under the twinkling stars in a retro setting.
19. Gold Coast Botanic Gardens
The Botanical Gardens allow children to explore the beauty of nature, play, and relax in a beautiful garden setting.
20. Southport Broadwater Parklands Rockpools
Head to Southport Broadwater Parklands Rockpools, a free water playground with splash pads and play areas perfect for a fun-filled family picnic.
Learn with Gold Coast's Educational Activities
On the Gold Coast, learning and fun go hand in hand. To complement your child's learning journey, these educational activities offer enriching experiences in a variety of domains that cater to the curiosity of young minds.
21. Home Of The Arts
The GC's HOTA is a place where your children can look at colourful artworks, learn about creative arts, and even try their own hand at it. Check out their ongoing events and exhibits, which includes a cinema, a museum, and markets on Sundays.
22. Gold Coast Libraries
There are libraries spread across the Gold Coast that offer community spaces with a variety of books for your little ones, and they often host other engaging activities for children.
23. Gold Coast Historical Society & Museum
The Gold Coast Historical Society & Museum was formed in 1972 and is located on land believed to be a former Aboriginal gathering place. The grounds include local rainforests with ancient native vegetation and Wallum heath plants.
24. Surf World Gold Coast
Surf World Gold Coast boasts a collection of over 100 surfboards from 1915 to present, along with photographs, artwork, clothing, and other surf-related memorabilia. Is there anything more Gold Coast than a surf museum?!
25. Gold Coast Butterfly House
The Butterfly House is a delightful, child-friendly haven of fluttering beauty where your little ones can witness colourful butterflies up close, learn about their lifecycle, and possibly have these delicate creatures land gently on their tiny fingers.
Hopefully this list has given you some ideas on how to keep your children busy with fun and enriching activities on the Gold Coast, whether you live here or are just visiting. Each adventure, be it observing wildlife, venturing into a theme park, or participating in unique and educational activities, will contribute to your child's development and growth. After all, every moment is an opportunity to learn, play, and create beautiful memories!
If you're looking for a childcare centre on the Gold Coast, contact us today!